18 Jun

The Angelic Blessing of Summer Solstice

June 21st will be the longest day of the year and the first day of Summer. Another change in the season that choreographs one of the most ancient cycles in the history of our civilization and that will influence, once again, our daily lives. A summer filled with energy and Blessings awaits you under the watchful eyes of the Guardian Angels. Find out right now the Spiritual Significance of the Summer Solstice.
What does Summer Solstice mean spiritually?
By June 21st the sun will be as it highest in the sky and will shine upon Earth's northern hemisphere for a maximum duration. It will be the longest day of the year and the first day of Summer. It has a strong spiritual meaning: it represents the period in time where we are most optimistic and happy. The long and sunny days, all the euphoria associated to it. Hot days, bathed by sunlight and colored by nature will help you take a breath on your rhythm of life and brighten your feelings.
Blessings of the Summer Solstice
Sun Blessing
In Summer, the Sun is king and reached its peak on June 21st. It's benefits are numerous. It warms us and fills us with its light. Light which boosts our spiritual energy and healing power. It's makes us happier and optimistic. Be grateful and bless the Sun. Reveal your inner light.
Earth Blessing
Bless the Earth that, in summer, dresses up in colors and warms itself up. It offers us numerous Nature sights and nourishment. Step outside barefoot, in a park or your own garden, connect with Earth, thank it and cherish it. Mother Nature is you cradle, your home. Trust it with your fears and worries, It'll heal you, fill you with strong energies and boost your self confidence.
Love Blessing
Blessed be Love this summer. It is lover's season and the Angel of Love is looking upon you. Your heart is happy and you feel loved by your family and friends. Summer is the season of discovery and novelty. You will open yourself to your entourage and you will meet new people. The heart is happy in summer so it'll love more and more. Never forget your inner love and your Guardian Angel's love. Angels will love and support you throughout Summer.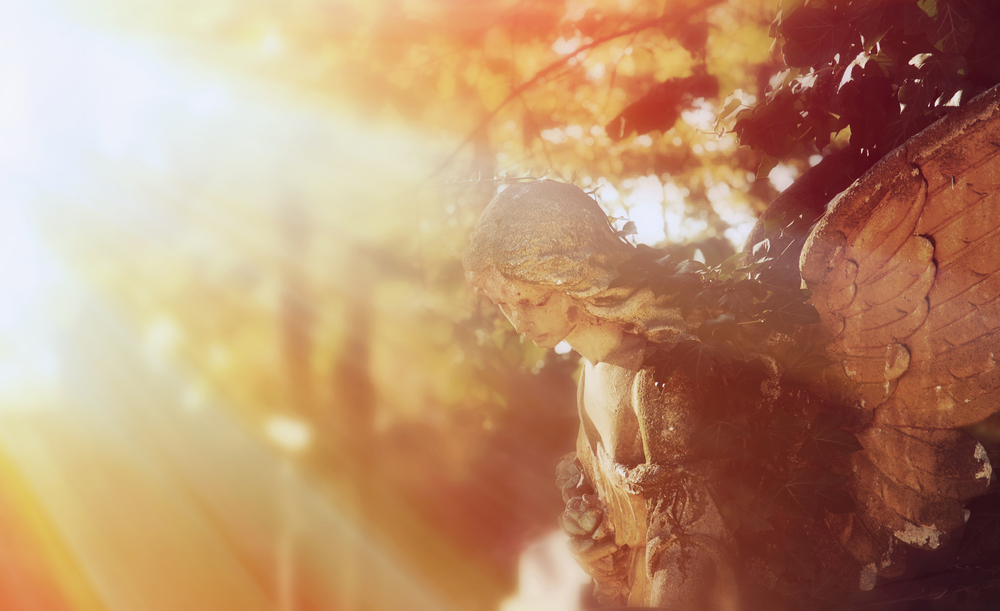 Celebrate the Summer Solstice with
the Archangel Uriel
Uriel, one of the 7 Archangels, is the Archangel of fire and light. (…) Uriel connects himself to the inner fire of planet Earth. He will then use this energy to brighten our homes and hearts. June 21st is also the day of the Angel Caliel, Angel of light and truth. By calling upon Caliel you will express your emotions without restraint, especially your joy, and you'll regain trust in yourself. Venus is the Summer Solstice's Planet, it'll bathe Earth in its energies and its power will intensify during this period. Pray to the Archangel Uriel for His energies which you'll need to fully enjoy your Summer.
Discover how your Guardian Angel can change your life !