07 Feb

Discover which Angels will help you find Love

Love is everywhere! For many of you, singles or couples, this day is filled with joy, excitement, affection, hope… and love, obviously! From all the powers and benefits the Archangels apply on us, Love is the greatest and most powerful. Under the care of our guardian Angels we are permanently surrounded by Love. This article will help you understand which Archangels you should entrust your sentimental Future.
Which Archangels symbolize and honor Love?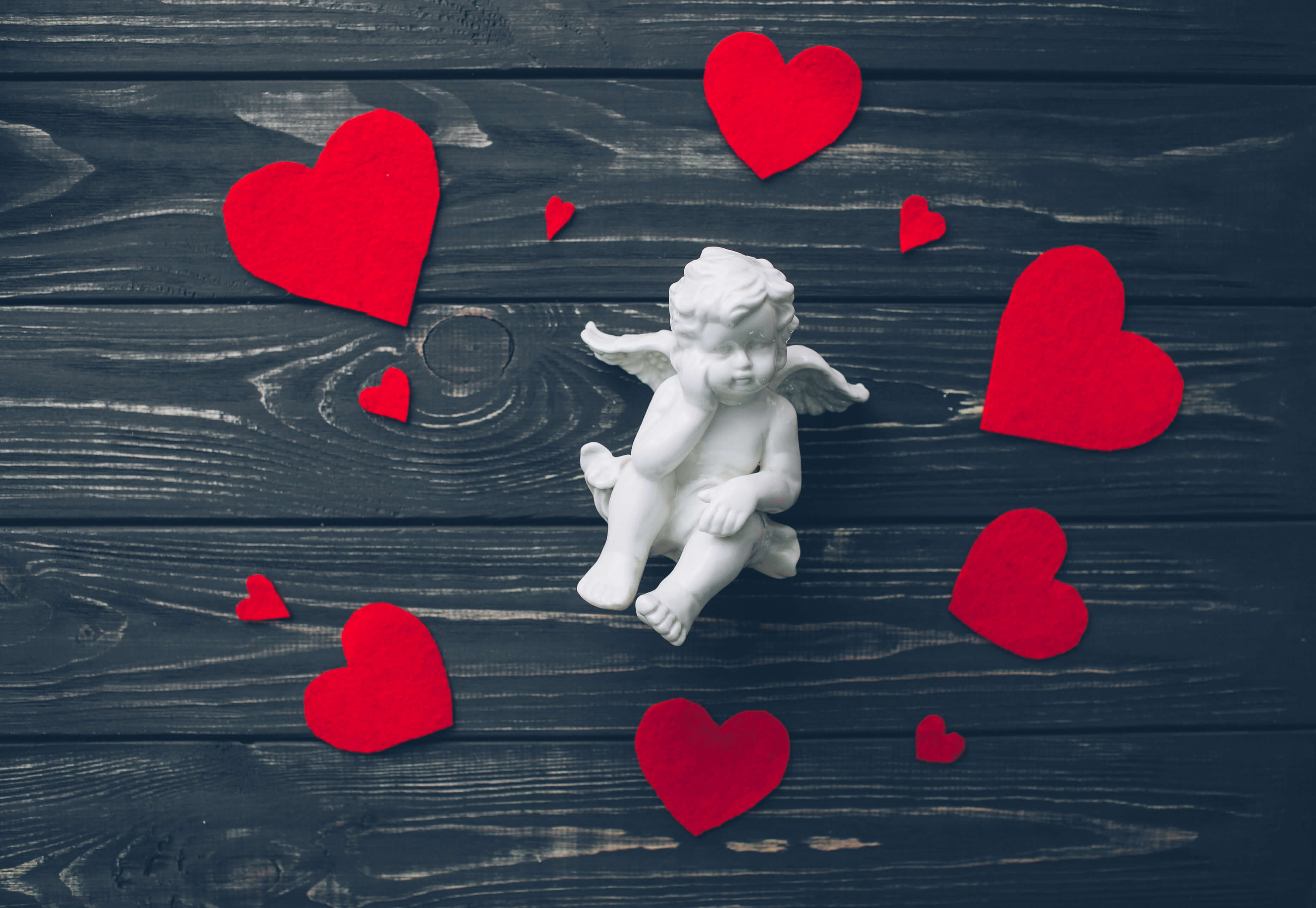 MICHAEL
The Angel that protects Love
Archangel Michael is the most powerful guide, he defends and protects, and therefore helps love relations continue. If there's one thing keeping people from finding love, it's fear. But this Archangel is here to guide you through those fears, uncertainties and lack of trust not only towards the others, but to yourself. You can address a prayer to Michael so that he may accompany you in this celebration of Love.
GABRIEL
The Angel of Love, voucher of communication
One of the most important ingredients in the recipe of Love is communication. The Archangel Gabirel is it's warrantor. What better messenger could show you how to express your love? This February 14th you should save some thoughts for Gabriel so He may help you open up and communicate with the love of your life or simply help you to better express your sincerest feelings to your entourage.
SAMAEL
The Archangel devoted on finding Love
Samael is the Archangel devoted in the research of your soul mate. He'll help you meet new people and to connect to your better half. You'll see very quickly that it's useless to look too far… The Angel Samael knows exactly who is the best person to make you happy. He unites people in vicinity and intimity, and gives a new breath to your love relation.
RAPHAEL
The Angel that cures love deceptions
Raphaël heals the broken hearts and helps us go forward. He unleashes what heals us naturally, Love, because what really hurts us is a sequence of malicious acts and emotions such as grief, deception, hanger. Do past wounds usually come back to haunt you? Accept your most tormented emotions, let your feelings heal… renew… and, again, make way for love… Keep hope, Raphaël's healing powers are unlimited.
RAGUEL
The Angel who promises peace and harmony through Love
Raguel helps to make relationships harmonious and assures peace during interactions and communication. Finding healthy love relationships comes with good listening and wisdom. The Angel Raguel will help you forgive, understand and love again. You feel conflicted or misunderstood in your actual love relationship? It is time to call upon Raguel, He'll be watchful of your wishes.
Find out what love holds for you !
Ask your angel messenger…