16 Apr

Angelic Stone: Jade

The Angelic Stone revealed in your Natal angelic chart, with its healing virtues and unique properties, is a powerful link between you and your archangel. Your stone, along with your archangel, will bring precious strength to your body and soul. Their special properties will help you protect yourself from negative energies and allow you a better understanding on your feelings.

Born between April 10th and 14th? … your gemstone is THE JADE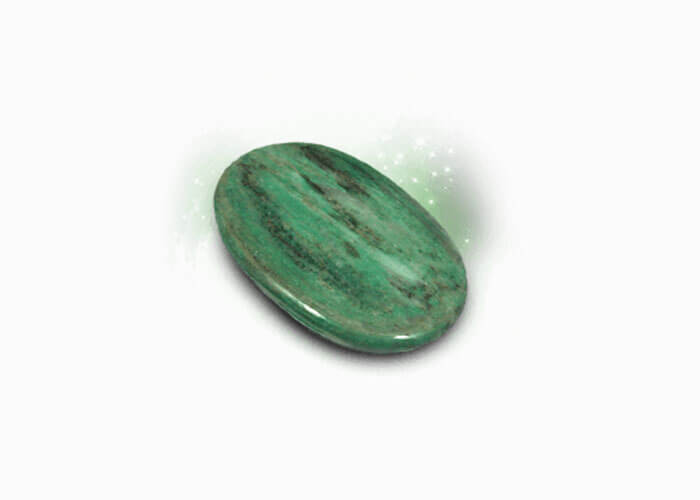 Meaning of
THE JADE
The Jade gemstone fascinates and intrigues us by its origins, meanings, and by the many civilisations who have revealed it, such as the Imperial China. With its opaque colour and light "green and yellow" shades, it suggests an inaccessible beauty and wealth. In many ancient civilizations, this stone's name means "green".
Properties of the JADE
gemstone
:
The Jade gemstone has many healing properties. It is known to relieve many physical and psychological disorders and is also beneficial for blood circulation and the immune system. It strengthens the hair, protects your skin and also increases women's fertility.
In addition to its healing powers, the Jade gemstone provides balance, bravery, wisdom and patience. You will regain self-confidence and spread positive thoughts. This precious stone is also a great ally in regards to your dreams. It will help you to remember them but also enter in communion with your guardian angel.
Jade
Angel Metatron's stone
The Jade gemstone along with the Angel Metatron, have special meanings and relate to the green color: recovery, confidence, wisdom, inner peace, and also power. Metatron is the angel of perfection and sacred geometry.He is also the entity in contact with the creator. He guides you and brings you knowledge. The two of them bring a protective environment for children. You can always count on its benefits by placing the Jade gemstone under your or your children's pillow. The Jade gemstone improves the communication with Metatron while dreaming. While doing so, express all your feelings and wishes and make sure that your Jade stone is clean and recharged in light. It has to capture your own energy to be able to deliver all the benefits you need.
What is your precious stone ? Who's your guardian angel ? Find out now with your FREE Natal Angelic Chart!